.
Bill Hillman's
EduTech Research Project
Presents
John Tyman's
INUIT ~ People of the Arctic
Unit V: COMMUNITY, INSTITUTIONS AND VALUES
Back to Main Navigation Page
.
.


For Full-Screen Images

---
73. Medical Centre at Taloyoak.
The old nursing station has been replaced by modern facilities.
GPs and specialists fly in regularly
but there are no doctors in residence.

74. Dispensary at the medical centre.
Instead, as in most remote communities,
health care is provided by nurse practitioners. .
.
---
75. Emergency room at the centre.
These are able to prescribe drugs and
perform (usually minor) operations as required.



.

76. Humidicrib here.
The equipment required for birthing procedures
is available for emergencies,
but as there is no qualified midwife here
expectant mothers were usually flown out to Yellowknife --
which cut them off from their family and
from the support provided by traditional village midwives..
---
77. Contemporary breakfast scene.
For many years the foremost medical complaint here was TB:
but that has been pretty well eradicated and
replaced by new problems associated with changes in culture.
.

78. Four-year old TV addict.
Bonded to the TV by the glue of cartoons and soap operas,
kids are subject to the usual range of adverts
for junk foods and the like
-- aimed at children, as they are everywhere..
---
79. Shoppers at The Bay.
Accompanying their mothers to the store
they point out the things they want --
those items which TV leads them to suppose every child should have!

.

80. Indulged three-year-old.
They consume vaste amounts of chips,
and related items to munch on, plus candies
and ice confectionary in many forms.
With a "feast or famine" mentality,
food is wolfed down as soon as it is bought..
---
81. Four-year-old attacking chicken and chips.
Fatty foods have in many cases replaced
the former diet of game meat and fish low in cholesterol.
Many children are grossly overweight,
and headed for a heart-attack before they are 40!

82. Same child devouring nuts and jelly.
There's been a virtual explosion
in the consumption of confectionary and related items..

.
---
83. Rear of classroom.
As a result (and because there was previously little need,
seemingly, to brush one's teeth daily)
children have toothbrushes at school,
on racks at the back of the classroom,
and are taught how to use them.
But I rarely saw them used outside of school hours.

84. Dental clinic.
As a result the visiting school dentist in Taloyoak
is an exceedingly busy person
-- since most children have bad teeth..


.
---
85. Three-year-old downing a litre of Coke in about ten minutes.
The jump in sugar consumption is also
reflected in an increase in the number of diabetics.




.

86. Beer cans etc. on rocks outside town.
Other health issues have resulted from contact
with sicknesses imported from further south.
First it was measles and 'flu; then lung cancer from smoking,
and now alchoholism, as men deprived
of their traditional sense of self worth as hunters try to forget.
And, as you would expect, domestic violence
is also on the increase (as is the incidence of STDs)..
---
87. Refreshments at the Drug and Alcohol Centre.
This is paralleled by substance abuse and
the use of drugs among young people.
A drop-in centre has been organized to help reduce this.
.

88. Pep talk in progress at the Centre.
But with the loss of identity as a result of
the decline in traditional practices,
and a schooling that prepares them for jobs
that do not exist, many youngsters are "bored out of their skulls"..
---
BACK TO THE TYMAN CULTURES IN CONTEXT PROJECT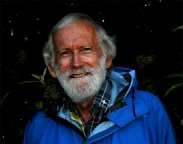 NAVIGATION GUIDE: PHOTOS & RECORDINGS

.
I. Environment:
1 | 2 | 3 | 4 | 5 | 6

II. Food Sources:
1 | 2 | 3 | 4 | 5

III: Clothing/Shelter:
1 | 2 | 3 | 4 | 5 | 6

IV. Family:
1 | 2 | 3 | 4 | 5

V. Community:
1 | 2 | 3 | 4 | 5 | 6
..


Text, photos and recordings by John Tyman
Intended for Educational Use Only.
Copyright Pitt Rivers Museum, Oxford University, 2010.
Contact Dr. John Tyman for more information regarding licensing.


Photo processing, Web page layout, and formatting by
William Hillman | www.hillmanweb.com
Assistant Professor ~ Faculty of Education ~ Brandon University ~ Brandon, Manitoba ~ Canada