.
Bill Hillman's
EduTech Research Project
Presents
John Tyman's
INUIT ~ People of the Arctic
Unit V: COMMUNITY, INSTITUTIONS AND VALUES
Back to Main Navigation Page
.
.


For Full-Screen Images

---
51. School at Talyoak at noon in winter.
Education programs have also affected the community.
The school had primary and lower secondary departments,
but for grades 11 and 12 students had to go to a residential school
in Yellowknife -- which meant few of them actually finished high school.
Like most government buildings in the Arctic, the school has few windows
-- to conserve heat.

.

52. Display in foyer.
In the old days children learnt the skills required for survival
by simply observing their parents:
now they are required to attend classes
administered in the same way as lessons in schools further south.
The display in the school foyer is meant
to remind the children of their traditional culture,
and there is a "cultural inclusion" program which involves
the oldest members of the community telling stories about the old days..
---
53. Children working on research project.
But the emphasis in the chassroom is very much on the present;
and both teaching and learning are organized on lines
which contrast with traditional practice.





.

54. Banner in hall.
Even getting the children to attend regularly can be difficult,
and motivational gimmicks are used --
including banners for perfect attendance and
printed weekly certificates for those who came close.
Getting children there on time is also difficult --
in a culture where time clocks have little significance
(which is what you would expect in an environment
where there is no night in summer and no day in winter:
people simply do things when they feel like it!).
---
55. Teacher and students.
The teachers were recruited in Southern Canada and
typically only served in "the North" for two or three years,
so none of them spoke Inuktitut (the language of the Inuit).
At all levels here, from Grade One upwards, instruction was given in English
-- and as result by the time they were 15 or so
many children could not communicate effectively
with older members of their family.

56. A lesson in their own language.
The teacher aides were the only ones on staff
who could speak the the local language and write it.
They did some teaching in Inuktitut but not enough..



.
---
57. AV store.
The school had plenty of equipment,
but because of the remoteness of the community
not all of this was well maintained.

58. Part of school library.
The library had lots of books, too,
but few in Inuktitut..
.
---
59. Workshop.
There was a good manual arts workshop:
but the year I was there
they had been unable to hire a manual arts teacher.
.

60. Rear of classroom (in 1989).
There are lots of computers also:
and children seem to enjoy playing on them.
There are very few jobs in the Arctic, however,
that involve computing skills..
---
61. Home Economics Department.
Similarly, though there's a well equipped kitchen
in which both girls and boys receive instruction,
there is no strong tradition of cooking in the Arctic
( "Eskimo" meaning "eater of raw flesh").

.

62 Production of candy for sale.
To promote individual initiative and business skills
(neither of which were part of the traditional Inuit life view)
the older school children had been encouraged
to register their own company and to buy shares in it.
They were allowed to use school facilities
to cook items for sale locally after school..
---
63. Freshly baked bread.
And since there was no other source of fresh bread in the town
they had lots of customers.

.

64. Grade Six hothouse.
They also operated the only plant nursery in Taloyoak.
A corner of the Grade Six classroom was curtained off with plastic,
and used as green house with artificial lighting and heating,
plus moisture control..
---
65. Packaging greens.
Watercress and small greens grown hydroponically,
and pot plants, were harvested regularly for the local market:
and there was no shortage of customers.
The profits were pocketed by the shareholders,
and when any of them left school his/her share
would be bought out by a newcomer.

66. Audience for Christmas pageant.
Christmas here was celebrated in the middle of winter;
and since Taloyoak is near the North Pole
"Santa" did not have far to travel.


..
---
67. Introduction to the play.
The children were also taught
about Christmas around the world.
.

68. Christmas mobile.
Their tree was unique, however,
as it is too cold for trees to grow here.
It was made from the antlers discarded each winter by the caribou ..
---
69. Music lesson.
That morning the children were taught
how to play "Jingle Bell Rock" on their chime bars.

70. Square dance in progress.
And at their party they played games
and danced much as children would in Australia..
---
71. Adventure playground.
Their school playground, though,
was only used in the warmer part of the year.

72. Posing for visitor.
And there were some days then
when even sun glasses were appropriate!.
---
BACK TO THE TYMAN CULTURES IN CONTEXT PROJECT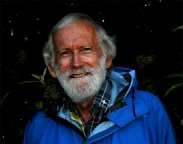 NAVIGATION GUIDE: PHOTOS & RECORDINGS
I. Environment:
1 | 2 | 3 | 4 | 5 | 6

II. Food Sources:
1 | 2 | 3 | 4 | 5

III: Clothing/Shelter:
1 | 2 | 3 | 4 | 5 | 6

IV. Family:
1 | 2 | 3 | 4 | 5

V. Community:
1 | 2 | 3 | 4 | 5 | 6
.


Text, photos and recordings by John Tyman
Intended for Educational Use Only.
Copyright Pitt Rivers Museum, Oxford University, 2010.
Contact Dr. John Tyman for more information regarding licensing.


Photo processing, Web page layout, and formatting by
William Hillman | www.hillmanweb.com
Assistant Professor ~ Faculty of Education ~ Brandon University ~ Brandon, Manitoba ~ Canada