www.johntyman.com/peru/06.html
John Tyman's
CULTURES IN CONTEXT
PERU
The Incas and Prehistoric Cultures
III: CHACHAPOYA CULTURE
3.2: History and 3.3: Art and Architecture

Click for larger images
3.2: HISTORY


.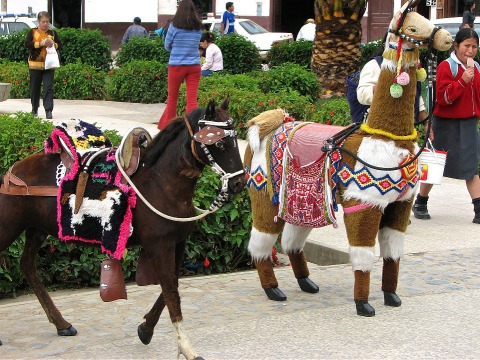 049. At the time of the arrival of the Spanish conquistadors, the Chachapoya were one of the many nations ruled by the Incas, though their incorporation within the Empire of the Incas had been difficult to maintain due to their constant resistance to Inca occupation. (National holiday celebrations in the city of Chachapoyas.)
.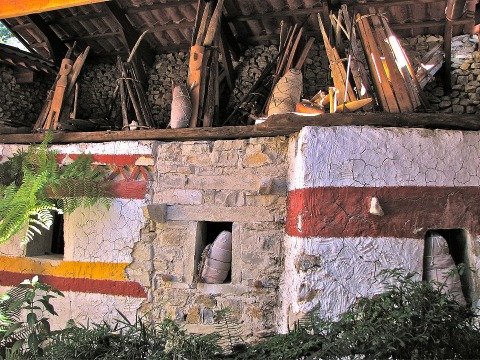 050. The Incas and the conquistadors were the principal sources of information on the Chachapoya, and there is little first-hand knowledge of their way of life. Much of what we do know about their culture is based on archaeological evidence from ruins, pottery, tombs and a variety of artefacts. (Replica of funeral site with mummies in the museum at Leimebamba)
.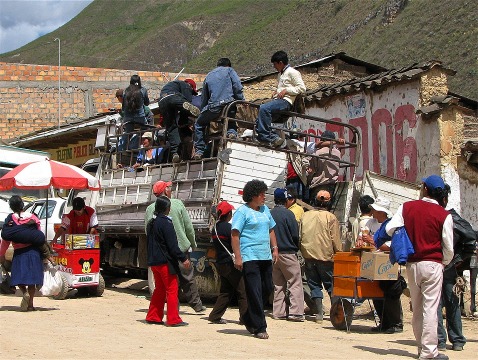 051. After their annexation to the Inca Empire, the Chachapoya had adopted customs imposed by the Cuzco-based Inca. Next came the Spanish; and by the 18th century the Chachapoya had been devastated. However, to this day they remain a distinctive (albeit small) element within the indigenous population of Peru. (Shoppers arrive at the market in Yerba Buena)
.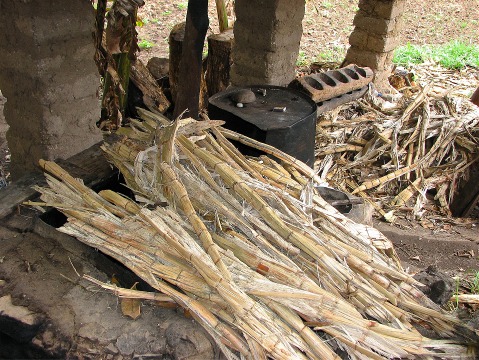 052. In common with most of Peruís civilizations the Chachapoya were farmers (as well as warriors) and the inhabitants of this region still are. With steeply sloping land and small farms, life was and is hard, and all ways of earning a living were, and are, exploited. (Crushed sugar cane and still near Macro)
.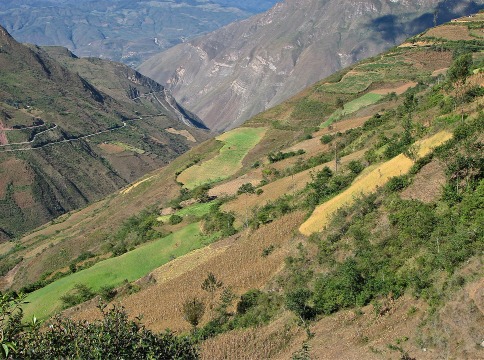 053. Much in the region was terraced long ago, and homes and fields today hang from the surface of the slopes. (Farms close to Kuelap)
.


Click for larger images
3.4: ART and ARCHITECTURE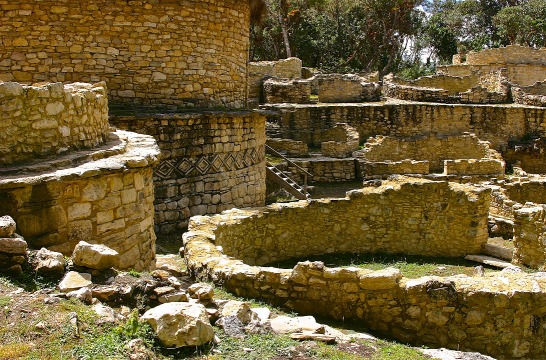 054. Although the Chachapoya were part of the greater Andean cultural sphere, their art and architecture displayed an independent spirit that sets them apart from their neighbours. The basic elements of Chachapoyan art and architecture were circular buildings and masonry friezes. (Homes at Kuelap in course of restoration)
.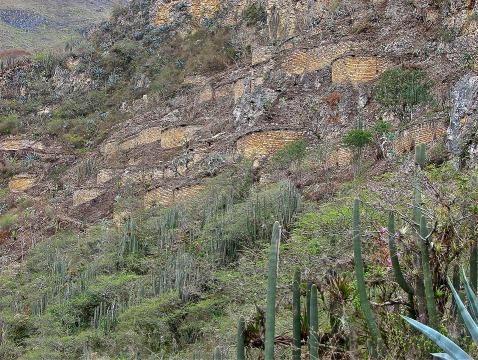 055. They also constructed raised platforms on slopes. These were typically half-round, in shape, set into the slope. The distinctive building practices of the Chachapoya were still in use at the time of the Spanish conquest, which marked the end of a distinctive Chachapoyan civilization. (Hillside platforms at Macro)
.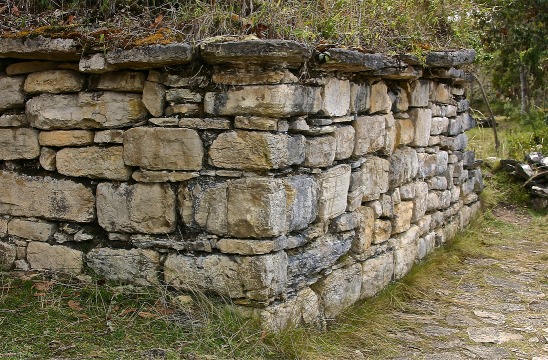 056. Prior to the coming of the Spaniards, however, the Chachapoya had been conquered by the Incas, who introduced their own stylistic elements, notably square buildings instead of round ones. (Remains of Inca building at Kuelap)



Text and photos by John Tyman
Intended for Educational Use Only.
Contact Dr. John Tyman at johntyman2@gmail.com
for information regarding public or commercial use.



www.hillmanweb.com
Photo processing, Web page layout, formatting and hosting by
William Hillman ~ Brandon, Manitoba ~ Canada