www.johntyman.com/peru/05.html
John Tyman's
CULTURES IN CONTEXT
PERU
The Incas and Prehistoric Cultures
III: CHACHAPOYA CULTURE
3.1: Location

Click for larger images
3.1: Location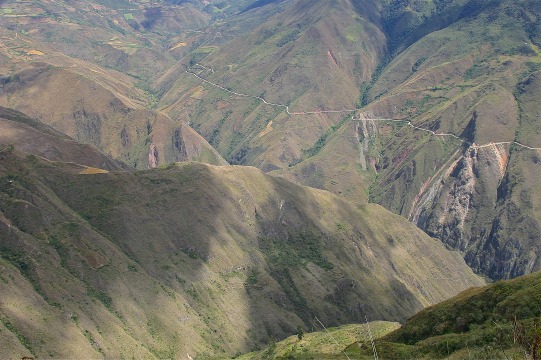 041. The territory of the Chachapoya lay on the eastern slopes of the Andes, in a remote corner of north-eastern Peru, where they flourished in relative isolation, having few contacts with the surrounding cultures. (Landscape north of Kuelap)
.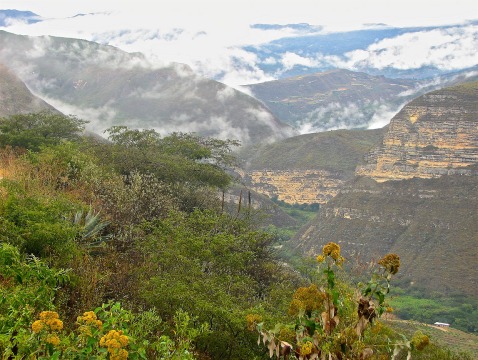 042. Known as the "Warriors of the Clouds", the Chachapoya lived in the cloud forests of the Amazonas Region of present-day Peru. Their territory was centred on the basin of the Utcubamba River. (Hillsides between Kuelap and Macro)
.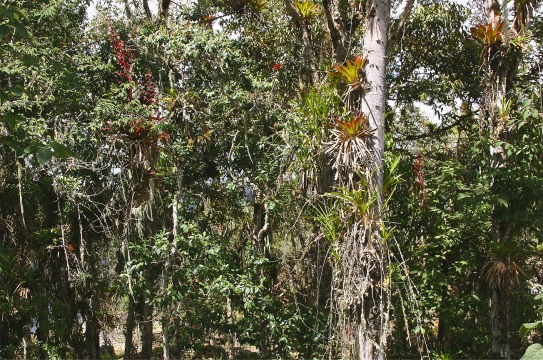 043. This region is sometimes referred to as the "Amazonian Andes" as it lies on the eastern flank of the range, and was once covered by dense tropical forest, like that of the Amazon basin below. (Remnant cloud forest on the summit of Kuelap)
.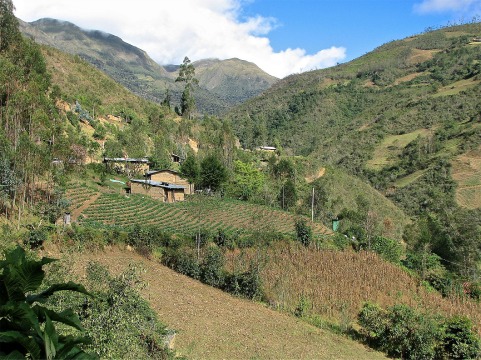 044. The Chachapoyas has a temperate climate and a moderate rainfall, favouring agriculture. (Cwb on the Koppen scale) The annual average maximum temperature is 19.8 °C and the average minimum 9.2 °C. Its average annual relative humidity is 74 percent, and its annual precipitation 780 mm. (Farm landscape near Kuelap)
.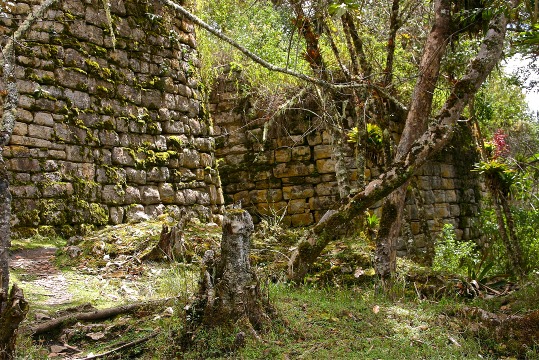 045. The name Chachapoya was given to the inhabitants of the region by the Incas; and seemingly meant "cloud forest", or "people who live in the woods". The name that they used to refer to themselves is not known. (Forest clearance underway at Kuelap fortress)
.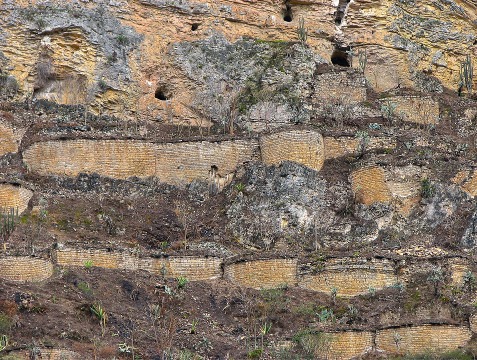 046. The Chachapoya once held sway over a vast territory, which today is scattered with the distinctive remains of their trademark cliff tombs and hamlets of circular structures. (Hillside structures at Macro)
.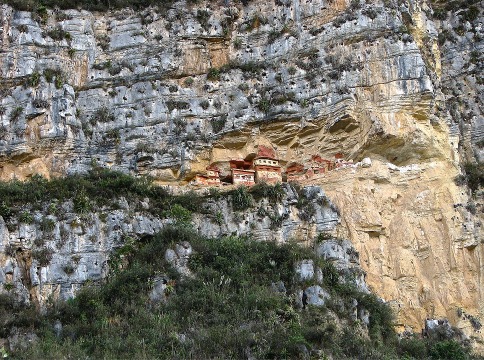 047. Looters and vandals have damaged several sites and archaeologists are engaged in a last-ditch effort to save what remains. However, despite a century of archaeological and archival research our understanding of the region's prehistory is fragmentary. (Funeral buildings at Revash.)
.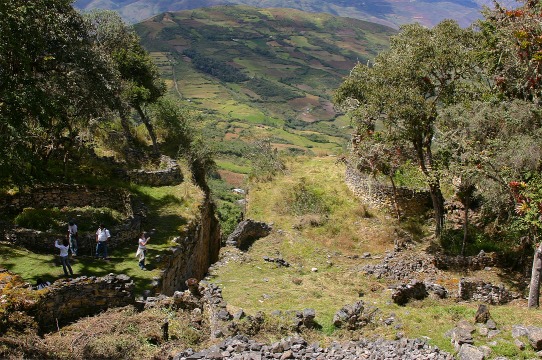 048. Feared warriors and famed shamans, the Chachapoya flourished from around AD 800 until their violent conquest by the Incas in the 1470s, and then by the Spanish in the 16th century. In their heyday they held sway over a large area overlooked by their fortress at Kuelap. (Farm landscape below the fortress.)
.




Text and photos by John Tyman
Intended for Educational Use Only.
Contact Dr. John Tyman at johntyman2@gmail.com
for information regarding public or commercial use.



www.hillmanweb.com
Photo processing, Web page layout, formatting and hosting by
William Hillman ~ Brandon, Manitoba ~ Canada