www.johntyman.com/peru/15.html
John Tyman's
CULTURES IN CONTEXT
PERU
The Incas and Prehistoric Cultures
IV: INCA CULTURE
4.6: Pisac

Click for larger images
4.6: Pisac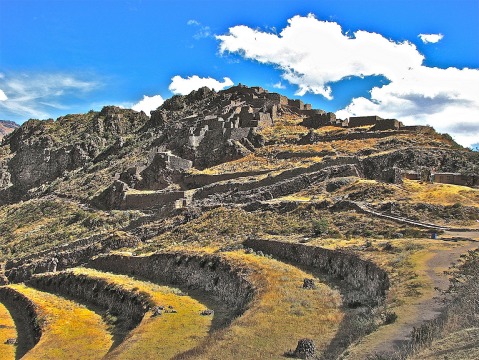 156. Pisac lies a short distance north of Cuzco, six hundred meters above the Urubamba River in the Sacred Valley of the Incas (see frame 143). Pisac was built around 1440 for the same ruler (Pachakuti) who commissioned both Machu Picchu and Ollantaytambo. Its site does not appear to have been inhabited by any pre-Inca civilization.
.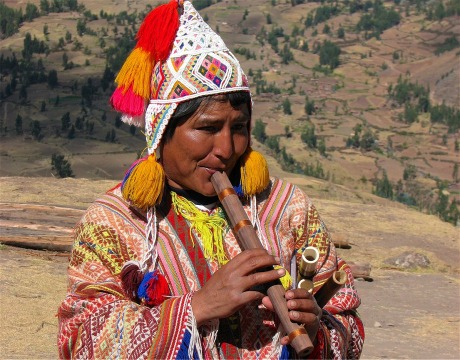 157. Though the exact date of construction is unknown, what is certain is that the site served more than one function. With military, religious, and agricultural structures, the site served at least three purposes and was able to support a whole community, even a small city. Its latest function is tourism.
.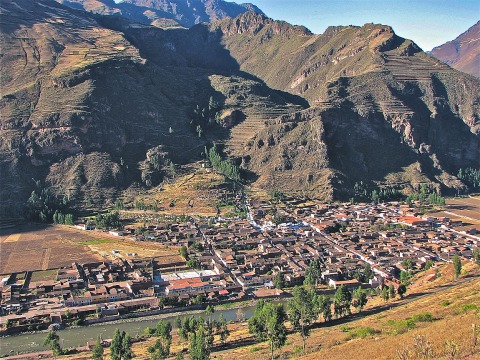 158. It is believed that Písac was located here to defend the southern entrance to the Sacred Valley, while the fortress at Ollantaytambo protected the northern end. Pisac also controlled movement through the pass that connected the Inca Empire with the rainforests and jungle to the north and east.
.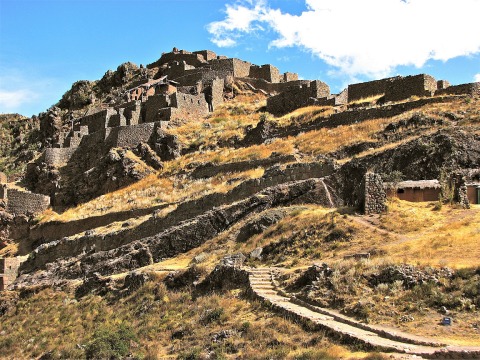 159. The ruins here on the top of a hill are divided into groups, with temples, baths, altars, and water fountains; and in honour of the god Inti a "hitching post for the sun" which also served to define the changes of season. However, with several tiers of houses, Pisac obviously had a residential function also.
.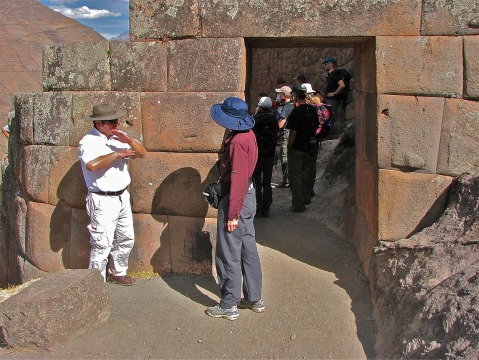 160. The most striking structures of Inca Pisac are the citadel perched on top of the mountain and its temple, which displays the smooth and precise stonework the Incas are famous for.
.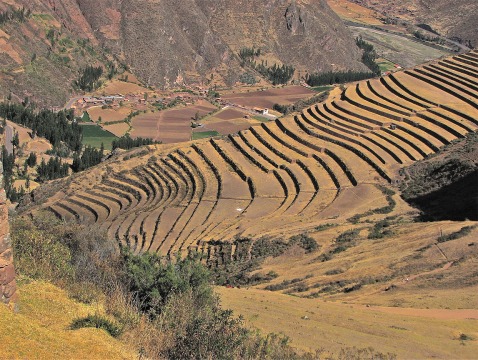 161. Though there was some level land on the valley floor, it was insufficient, and the surrounding hillsides were terraced to allow farming on otherwise unusable terrain. To build these terraces the Incas hauled richer topsoil by hand from the valley floor.
.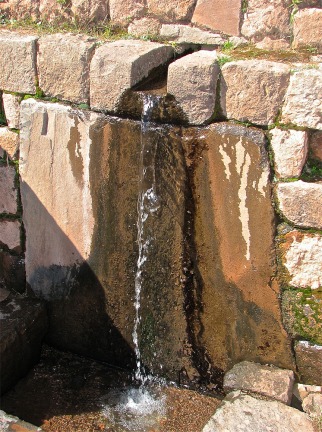 162. They also built irrigation channels that supplied a succession of terraces draining from one to the next. In this way the Incas managed to procure a food surplus at altitudes as high as 3,300 metres. And these terraces and are still used today.
.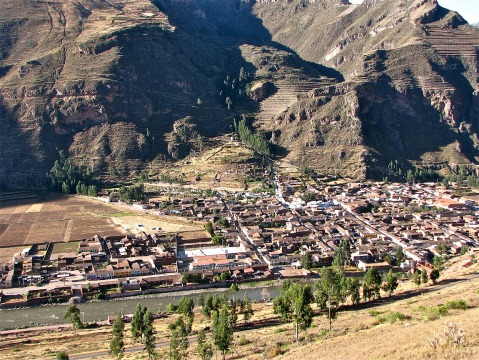 163. Francisco Pizarro and the Spanish conquerors destroyed most of Inca Písac in the early 1530s. The modern town of Písac was built in the valley below by the Spanish Viceroy Toledo during the 1570s. Retaining walls built by the Incas still confine the Urubamba River
.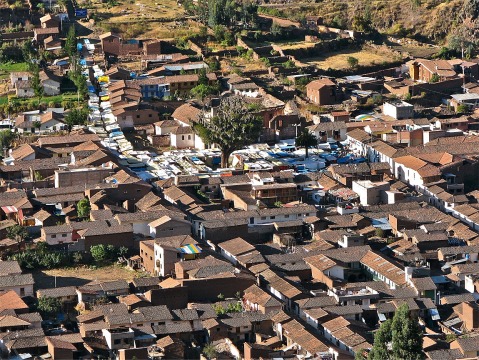 164. There is a well-known Indian market here every Sunday, Tuesday and Thursday. It is popular with tourists as well as local folk. The stalls overflow from the main square into neighbouring streets.
.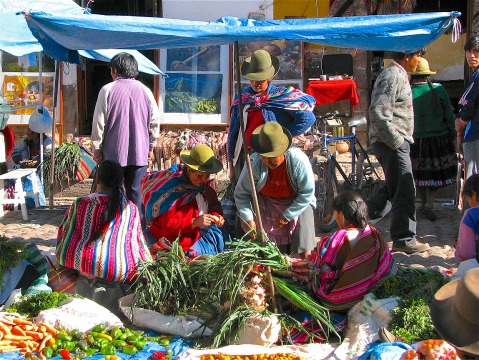 165. Here different Indian communities, blended during the days of the Inca Empire, still meet to trade. and exchange news.



Text and photos by John Tyman
Intended for Educational Use Only.
Contact Dr. John Tyman at johntyman2@gmail.com
for information regarding public or commercial use.



www.hillmanweb.com
Photo processing, Web page layout, formatting and hosting by
William Hillman ~ Brandon, Manitoba ~ Canada