John Tyman's
Cultures in Context Series
AFRICAN HABITATS :
FOREST, GRASSLAND AND SLUM
Studies of the Maasai, the Luhya, and Nairobi's Urban Fringe

PART TWO : THE LUHYA
BUSINESS ENTERPRISES
Working with Wood : 228-231 | Brick Making : 232-235
www.johntyman/africa
Click for full-screen images
.
Working with Wood : 228-231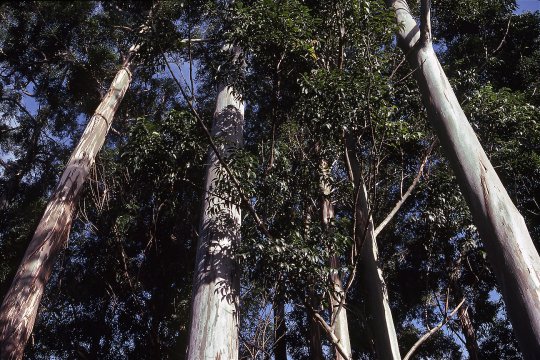 228. Though most of the original forest was cleared long ago small plantations are common, usually of pines or eucalypts. (Eucalypts at Ingotse) Their trunks will be harvested for timber and the branches and roots used for firewood or charcoal.
.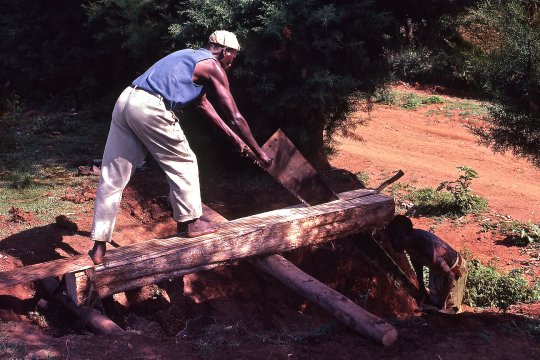 229.The production of timber is another industry that saps the strength of those so employed since it is cut by hand in saw-pits.
.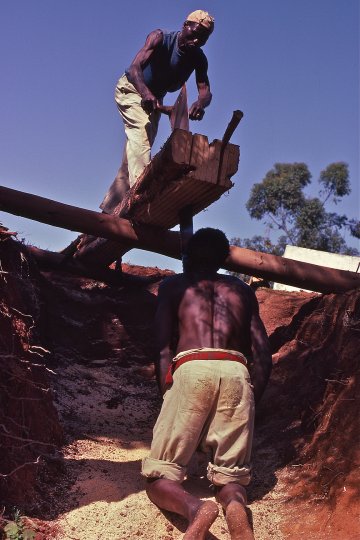 230. It takes two days to produce a single plank and involves much hard labour.
.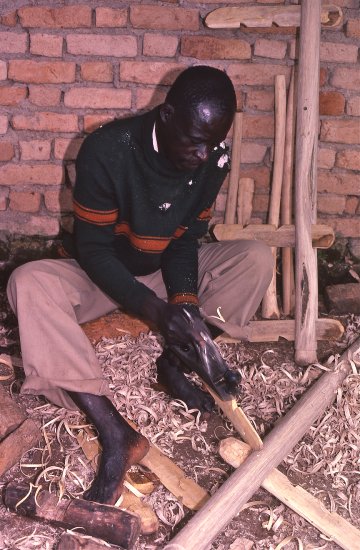 231. The planks are then sold locally, some of them turned into items of joinery ... doors or windows mostly. Some timber, as here, is used to make yokes for oxen.
.
Brick Making : 232-235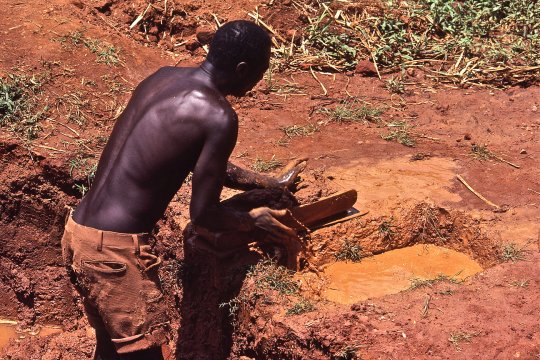 232. Bricks are made by hand using soil and water and a rectangular mould, much as they are in many other countries, but without straw.
.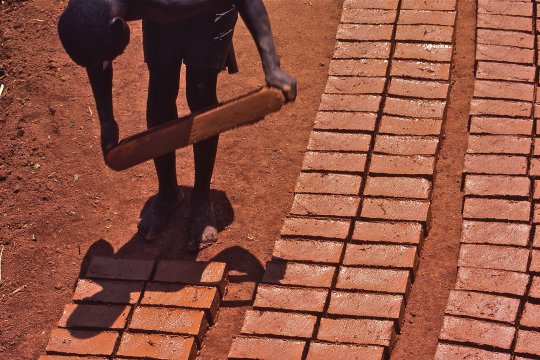 233. They will first be left to dry in the sun.
.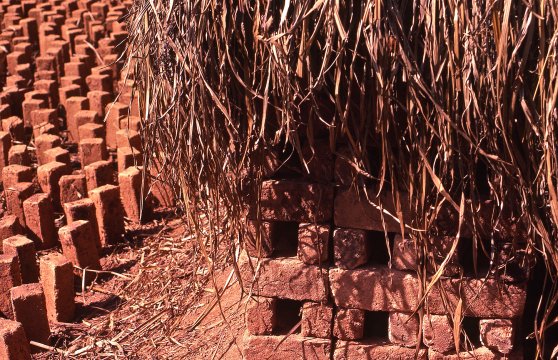 234. Grass may be used to keep the rain off while they dry ... or, sometimes today, sheets of plastic.
.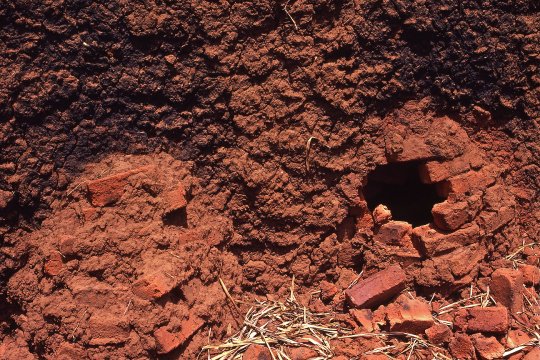 235. Later they will be fired in a kiln fuelled by wood.
.


Text, photos and recordings by John Tyman
Intended for Educational Use Only.
Contact Dr. John Tyman at johntyman2@gmail.com
for more information regarding licensing.



www.hillmanweb.com
Photo processing, Web page layout, formatting and hosting by
William Hillman ~ Brandon, Manitoba ~ Canada