John Tyman's
Cultures in Context Series
AFRICAN HABITATS :
FOREST, GRASSLAND AND SLUM
Studies of the Maasai, the Luhya, and Nairobi's Urban Fringe

PART TWO : THE LUHYA
BUSINESS ENTERPRISES
Trapping Quails : 217-221 | Charcoal Making : 222-227
www.johntyman/africa
Click for full-screen images
.
Trapping Quails : 217-221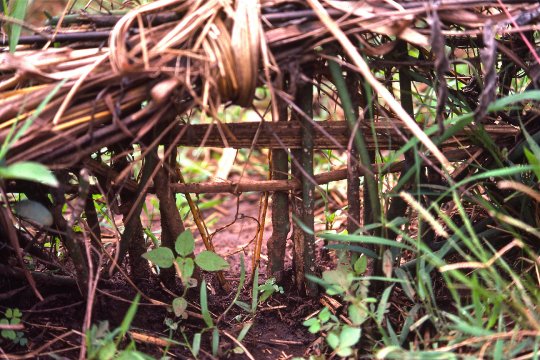 217. Even more surprising is the contribution of basket makers to the fattening of quails for market -- an activity unique to the Luhya. The birds are caught in snares in grass-covered areas. Walking along a track in search of food, the bird sticks its head in the noose, which tightens around its neck. In the process of trying to free itself the bird attracts the attention of the hunter, who takes it home.
.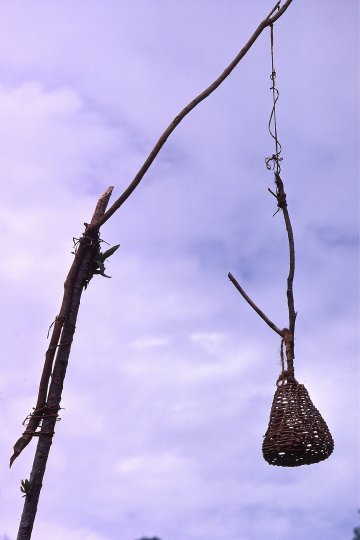 218. Birds trapped in this way are put into baskets which are hung from poles, where they serve as decoys. Their singing (especially that of females) lures other birds into similar traps and the process is repeated ... again and again.
.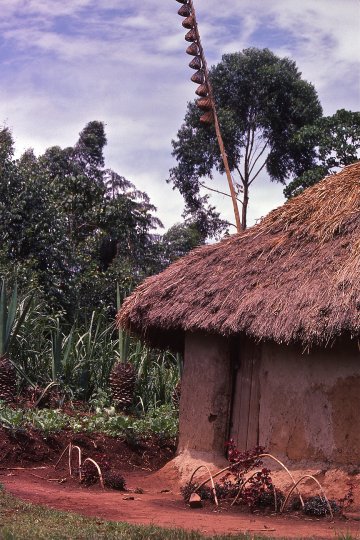 219. In season it is (or was) by no means rare to see 10 or more baskets hanging from a single pole.
.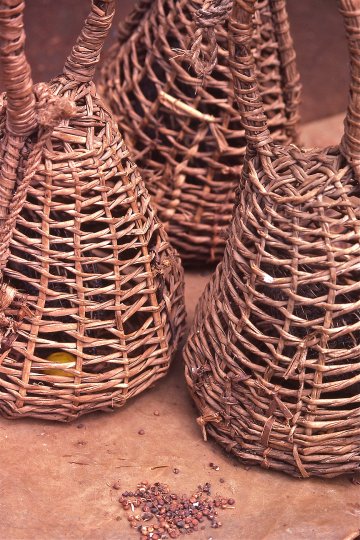 220. These are lowered three times a day, to allow the birds to peck at sprouted millet through the bottom of their cages.
.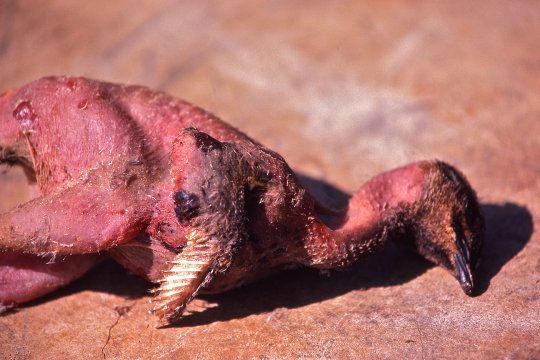 221. When they are fat enough they are taken from the cage, plucked, and sold in local markets.
.
Charcoal Making : 222-227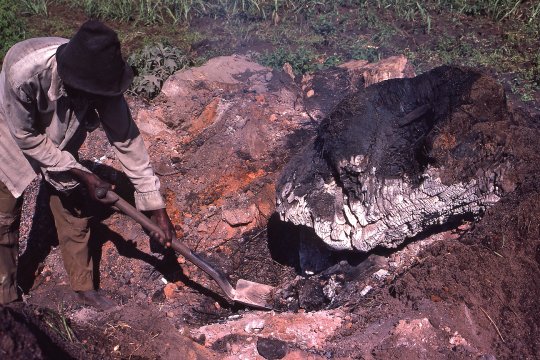 222. The production of charcoal for sale (both locally and in Nairobi) is an additional source of cash. As in many other countries, and in times past in Europe and America, it is made by cooking wood in a mound which is substantially airtight, driving off the moisture and a proportion of the volatile constituents. (Opening of mound revealing remains of stump.)
.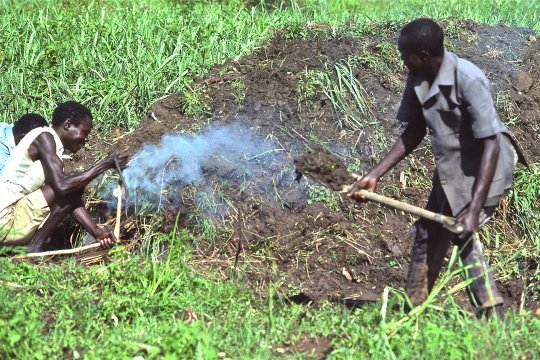 223. In Kenya today it is made mostly from eucalypts -- their roots especially. These are piled up and covered with soil, save for a space which allows the fire to be lit. This fire hole is closed after 6 hours or so, when the fire is properly alight, and the wood is left to cook for four days.
.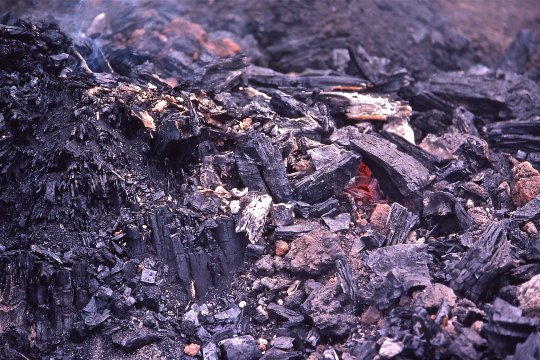 224. The charcoal maker must tend the fire throughout this time, plugging any holes where flames break through the soil cover. It is a difficult task in hot humid weather, requiring attention day and night: but if the mound became a bonfire there would be no charcoal to sell, just ash! (After opening of mound.)
.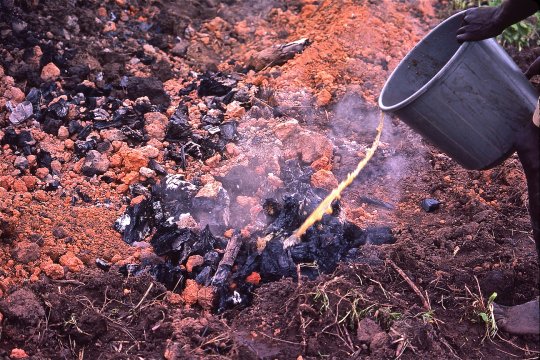 225. When it is ready the mound is uncovered and the charcoal doused with water or damp soil to cease the burn.
.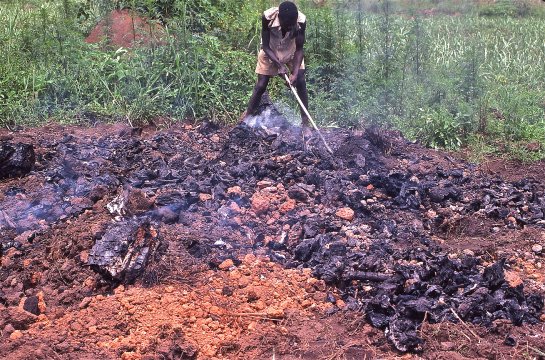 226. To aid in the cooling process the burner will also spread out the charcoal ... barefoot!
.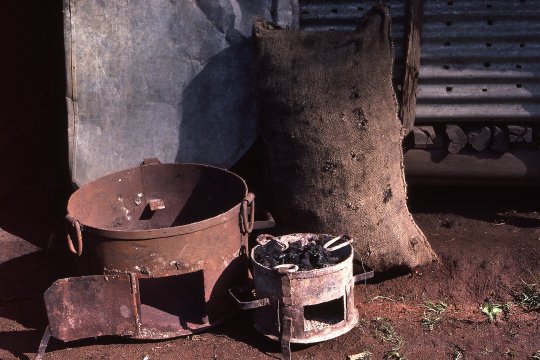 227. Charcoal is widely used for cooking and in the domestic irons used to press school uniforms. At that time (that is in 1982) a 30kg bag of charcoal would fetch 25 shillings locally ... more in Nairobi.
.


Text, photos and recordings by John Tyman
Intended for Educational Use Only.
Contact Dr. John Tyman at johntyman2@gmail.com
for more information regarding licensing.



www.hillmanweb.com
Photo processing, Web page layout, formatting and hosting by
William Hillman ~ Brandon, Manitoba ~ Canada