John Tyman's
Cultures in Context Series
AFRICAN HABITATS :
FOREST, GRASSLAND AND SLUM
Studies of the Maasai, the Luhya, and Nairobi's Urban Fringe

PART FOUR : KIBERA
46. Conflict and Resolution I : 677-687
www.johntyman/africa
Click for full-screen images..
..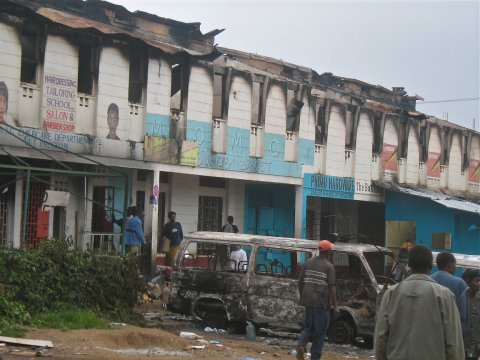 677. The rival candidates were allied to different tribes, and gangs of youths with different tribal affiliations roamed the streets -- looting and burning and killing. Over a thousand people (1,133) lost their lives then in nationwide violence; 3,561 were wounded, and 117,216 properties were either damaged or destroyed.
.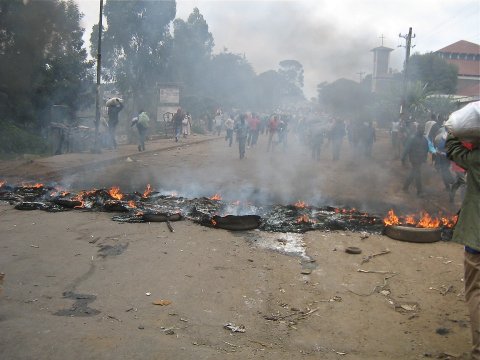 678. Barricades were thrown up across roads, trucks were stopped, looted and torched, and their drivers beaten or killed.
.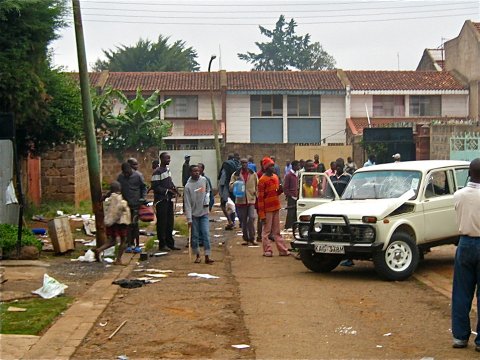 679. Gangs from Kibera burnt and ransacked the houses of the richer people in adjacent suburbs, and torched shopping precincts.
.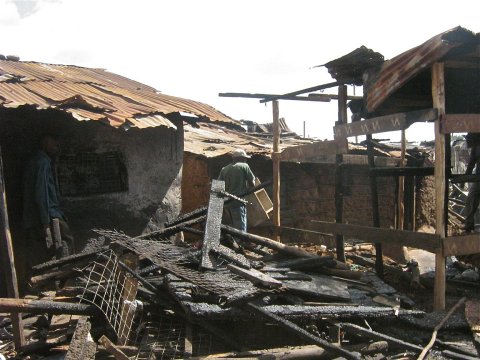 680. They also set fire to the homes of many poor people -- simply because they were perceived to be allied to a different candidate. Daudi the carpenter (frame 664) lost his home in this way because he was an Akamba.
.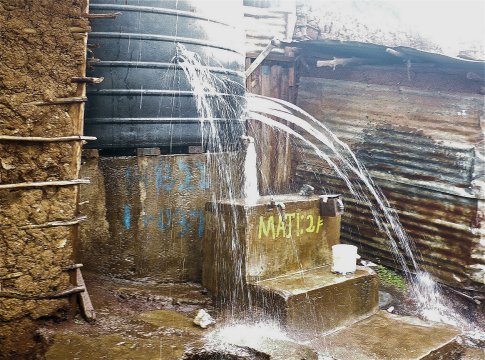 681. They even destroyed the tanks from which the families of rival gangs got their water!
.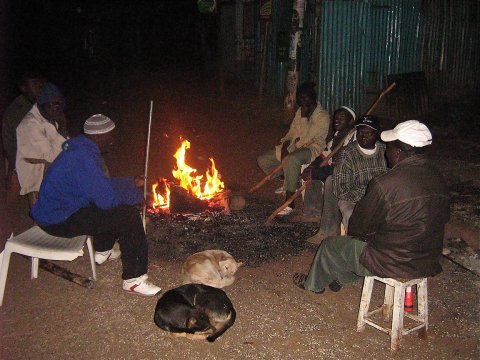 682. The rioting itself was the work of disaffected youths and young adults. Teams of older men stood guard over their neighborhoods at night and saved many homes.

.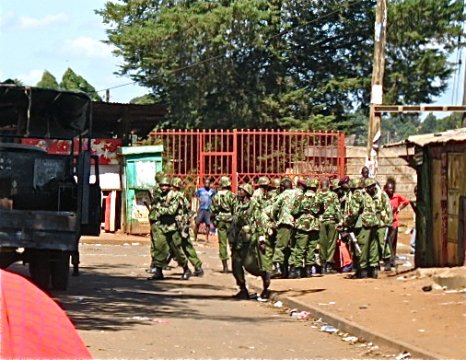 683. The police and the army were unable to bring peace to the area, and shot almost as many people as were killed by the gangs. Their allegiance, presumably, lay with the tribe of the incumbent president.
.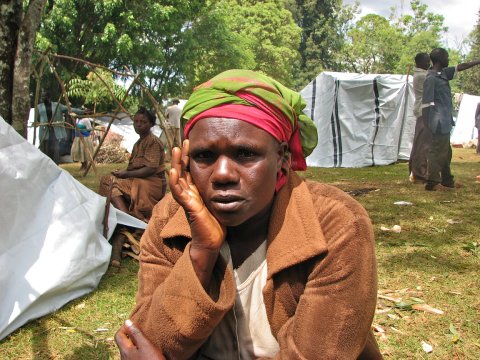 684. Families born of unions between people with differing allegiances were torn apart. This woman belonged to the Kisii tribe but her husband was a Kalenjin, and she was forced to flee for her life to a refugee camp.
.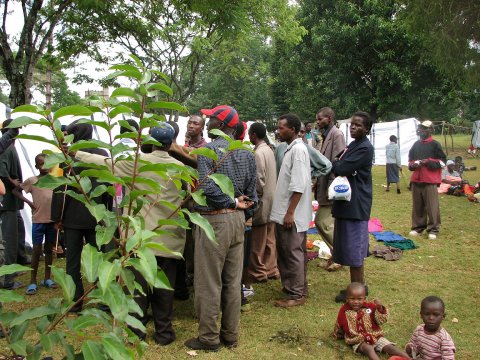 685. At the Nairobi Show Ground, camps for "Internally Displaced Persons" sheltered 50,000 people at the height of the violence.
.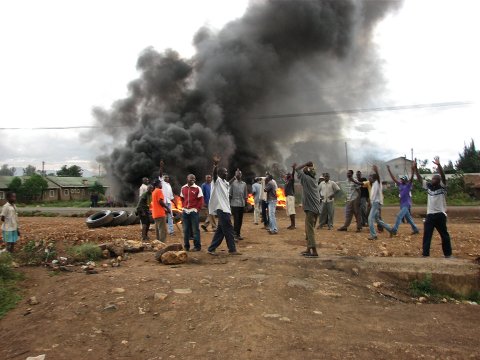 686. In areas around Nairobi the Kikuyu and their friends were the perpetrators of much of the violence, but farther west, where the Luo were dominant, the Kikuyu and their allies were the ones who were attacked. (Rioting in Kisumu.)
.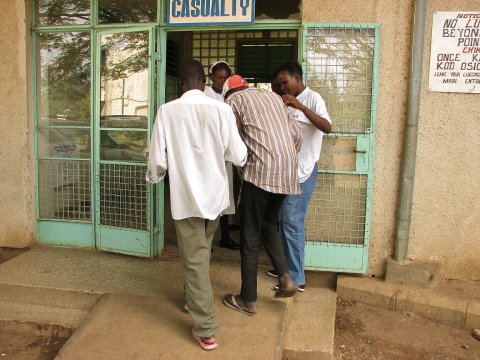 687. Many were attacked on the streets, by gangs that showed no mercy. The gangs bore names like Taliban and Mugiki -- harking back to the days of the Mau Mau -- and they were organized and funded by rival politicians. Some folk were hacked to death by machetes. Others received horrible wounds and were rushed to overworked casualty centres.
.
.




AFRICA CONTENTS


Text, photos and recordings by John Tyman
Intended for Educational Use Only.
Contact Dr. John Tyman at johntyman2@gmail.com
for more information regarding licensing.



www.hillmanweb.com
Photo processing, Web page layout, formatting and hosting by
William Hillman ~ Brandon, Manitoba ~ Canada