John Tyman's
Cultures in Context Series
AFRICAN HABITATS :
FOREST, GRASSLAND AND SLUM
Studies of the Maasai, the Luhya, and Nairobi's Urban Fringe

PART TWO : THE LUHYA
FAMILY LIFE : Family Case Studies
13. The Tsuma Family : 144-153
www.johntyman/africa
Click for full-screen images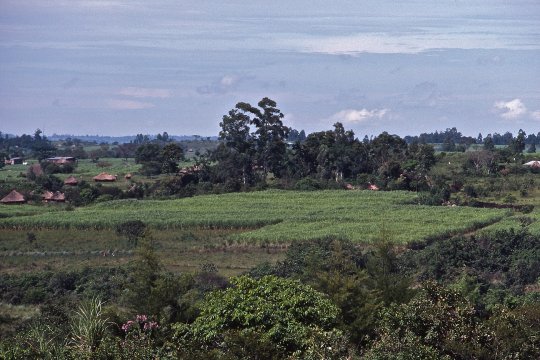 144. The Tsuma family are wealthier than most. They own 45 acres, which is twice the average for their area, and they have 8 acres under sugar cane.
.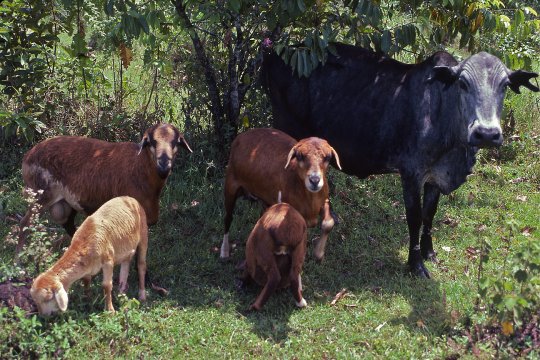 145. They own 20 cattle (including calves), 6 sheep, 4 goats, and lots of chickens.
.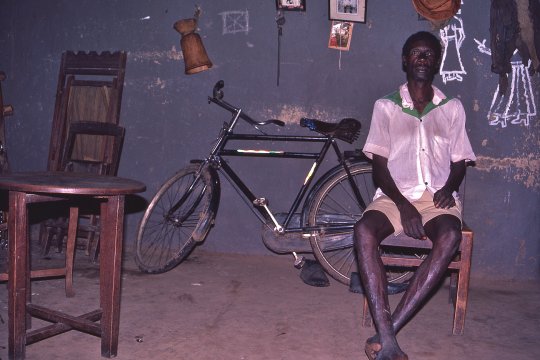 146. Their living room is well furnished, and it is here that Mr. Tsuma stores the bicycle that provides him with better than average mobility.
.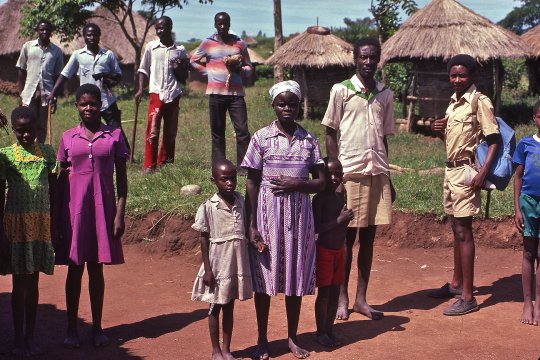 147. He has two wives, though one has left him, and 16 children. Joel, on the right in Boy Scout uniform, walks to school at Ingotse.
.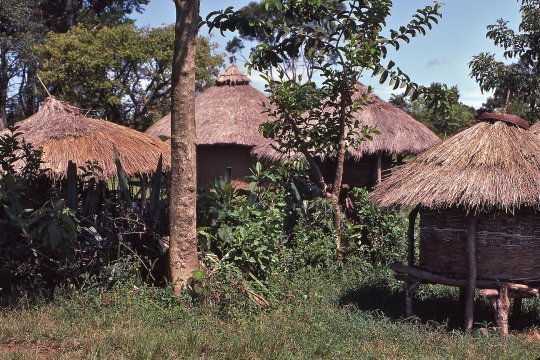 148. Their relative prosperity is obvious from the granaries that encircle their house.
.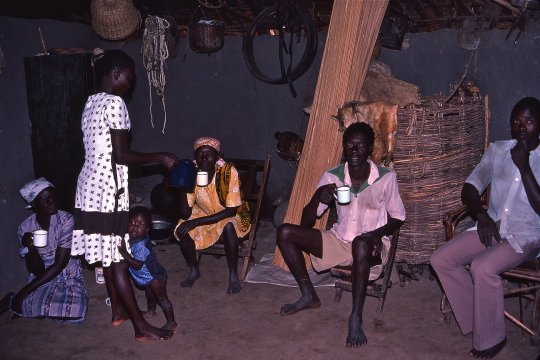 149. The large basket in the background, as the older members of the family drink tea, will also be used for dried corn.
.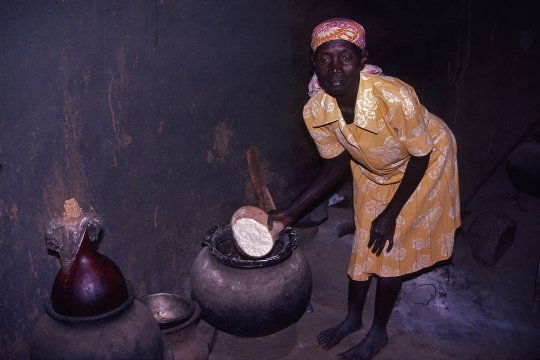 150. The corn meal, in contrast, is stored in pots in Mrs. Tsuma's bedroom.
.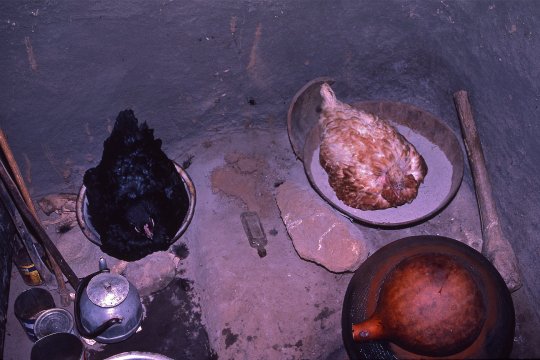 151. This is also where broody hens incubate their eggs,
.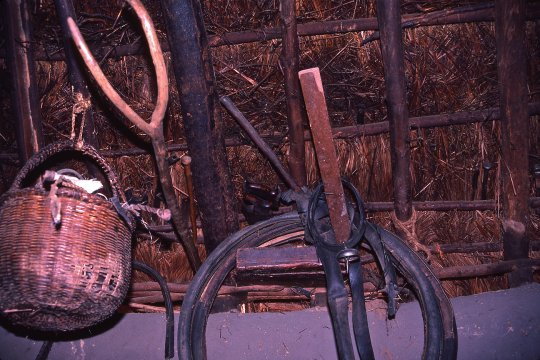 152. And farm and kitchen equipment are stored here also, in the roof.
.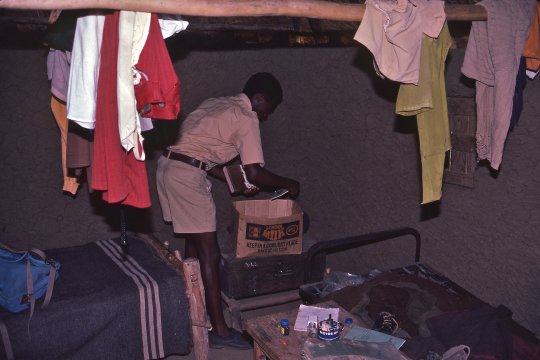 153. Joel's bedroom and study is shared with a brother.
.




AFRICA CONTENTS


Text, photos and recordings by John Tyman
Intended for Educational Use Only.
Contact Dr. John Tyman at johntyman2@gmail.com
for more information regarding licensing.



www.hillmanweb.com
Photo processing, Web page layout, formatting and hosting by
William Hillman ~ Brandon, Manitoba ~ Canada