John Tyman's
Cultures in Context Series
Torembi and the Sepik
A Study of Village Life in New Guinea

PART ONE: THE NATURAL SETTING
Topic No. 1: The Shape of the Land
www.johntyman/sawos
Click for full-screen images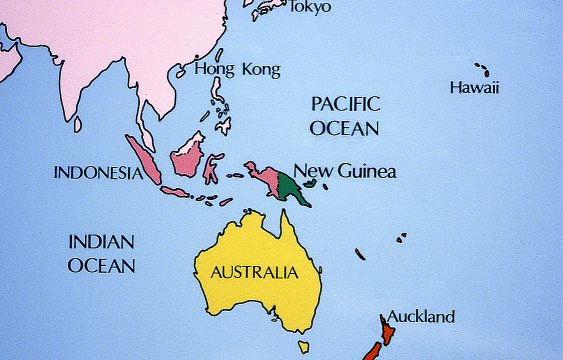 001. The island of New Guinea lies on the western edge of the Pacific Ocean, north of Australia and east of Indonesia. Its western section, known as Irian Jaya, is now part of Indonesia. The eastern half in green on the map is an independent country, formerly administered by Australia, and known as Papua New Guinea.

.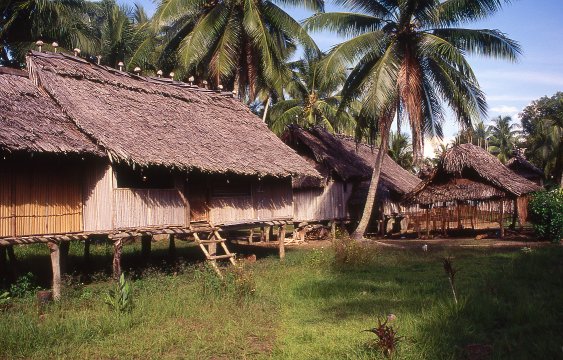 002. The village of Torembi, lies in the northwestern corner of Papua New Guinea. It is part of the East Sepik Province, and lies 75kms southwest of the provincial capital Wewak. The national capital is Port Moresby in the southeast corner of the country.

.
003. Much of Papua New Guinea is mountainous, with a series of ranges aligned roughly from east to west.

.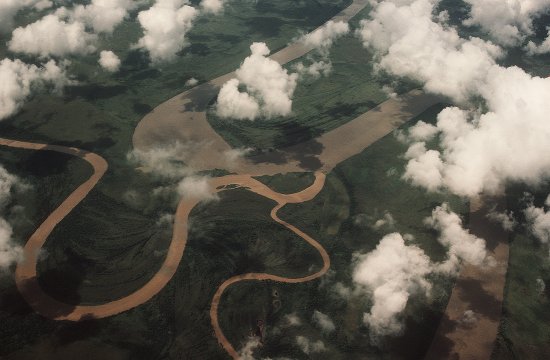 004. Between the ranges there are a number of broad valley lowlands … across which rivers meander slowly, on their way from the mountains to the sea (Ramu River).

.
005. The Sepik is the largest of these rivers. Far from its source here, it carries a tremendous amount of water … especially in the rainy season, when the land on either side is green and damp. Torembi, though well inland, lies close to sea level, 10kms north of the river. (Also see video extract number 01)

.



Back to Cultures in Context Intro: Photos & Recordings


Text, photos and recordings by John Tyman
Intended for Educational Use Only.
Copyright Pitt Rivers Museum, Oxford University, 2010.
Contact Dr. John Tyman for more information regarding licensing.


www.hillmanweb.com
Photo processing, Web page layout, formatting, and complementary research by
William Hillman ~ Brandon, Manitoba ~ Canada