John Tyman's
Cultures in Context Series
AFRICAN HABITATS :
FOREST, GRASSLAND AND SLUM
Studies of the Maasai, the Luhya, and Nairobi's Urban Fringe

PART THREE : THE SAMBURU
36. Future Prospects : 493-500
www.johntyman/africa
Click for full-screen images..
.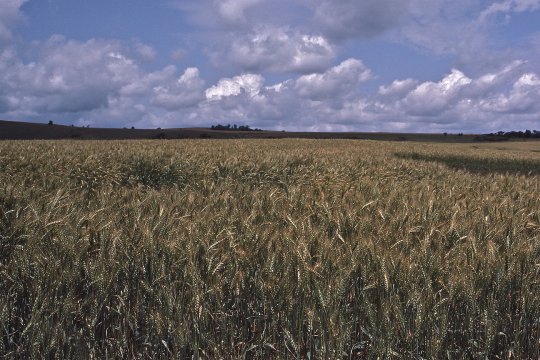 493. Loss of grazing land remains the central issue. This continued after Kenya gained its independence -- though grassland then was not lost to British settlers but to other tribes. A series of government land acts opened up much Maasai land for purchase. Finding it difficult to believe that something which belonged to God could be sold as a commodity, the Maasai failed to apply soon enough and so lost control of large areas. Many of the best pastures were acquired by individuals who cropped them. Other sections were resumed for National Parks. The lands which the Maasai were assigned were divided into "group ranches" covering thousands of hectares, in which the Maasai were expected to pool their herds. (Grain farm further south.)
...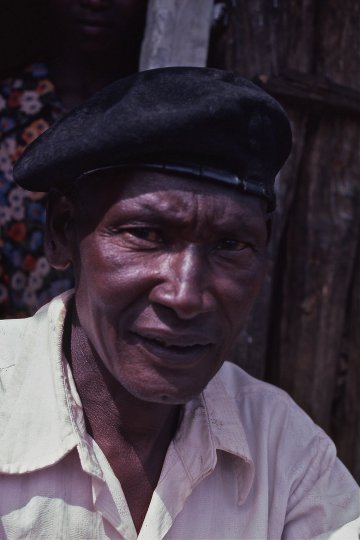 494. Unable to support themselves and their families by grazing, many Maasai have moved to Nairobi where they live on the fringes of the city, commonly working as night watchmen -- still renowned, it seems, for their bravery.
.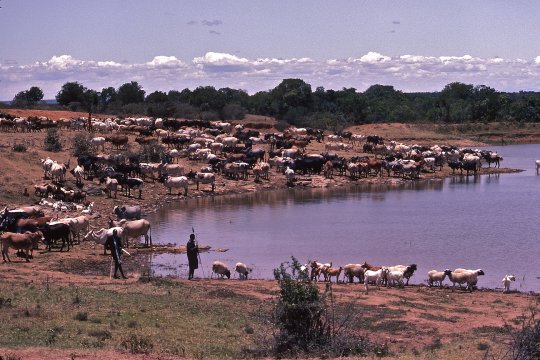 495. In a semi-desert country, the logical way to survive is to graze livestock over a wide area. The experimental growth of irrigated crops by a few people close to rivers has not significantly altered the attachment of herders to the vast dry lands in between. The real need is to help the nomads become better pastoralists; but "co-operative group ranches" (in which herds are combined) fail because they do not provide the personal link between man and beast which the Maasai require.
.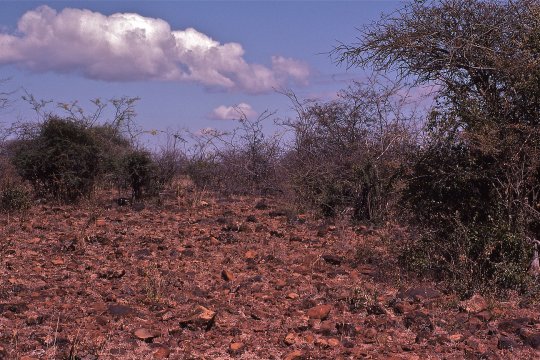 496. Significant changes in land use practice are difficult to accomplish in a land where the unreliability of the rains has made life difficult in the past and made graziers correspondingly wary of the unknown ... of trying anything new.
The Samburu lost land in the same way as their kinsmen further south, and other pastures have been closed to them due to political insecurity in the northern part of Kenya, where large areas are controlled by guerilla fighters. Loss of good pasture has forced the Samburu to now occupy all year round drier lands which had formerly only been used in the wet season.
.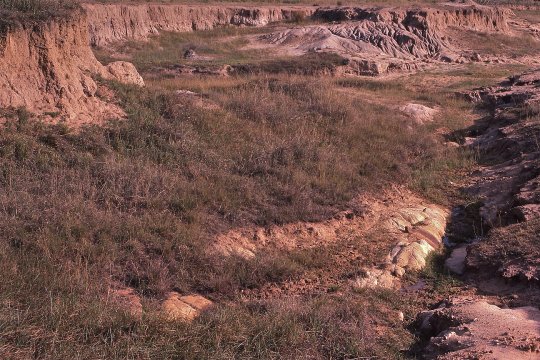 497. With regulations (and fences) which do not allow the Samburu and their neighbours to travel widely and seek out the best pasture available at any point in time, areas which once were visited infrequently are now being grazed regularly, river banks especially. As a result, strips of land on either side of the rivers here are headed for desertification.
.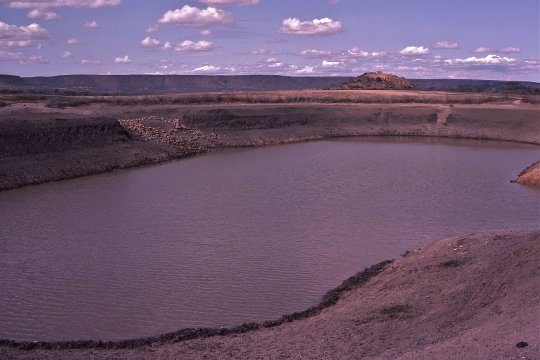 498. Similarly, where international agencies have built large dams and reservoirs these have brought together livestock from a large area, and the adjacent pastures have been over-grazed and eroded. In much the same way, now that herding activities are centred on permanent settlements, grass is practically eliminated within a two kilometre radius of the boma, and the parasite burden is enormous.
.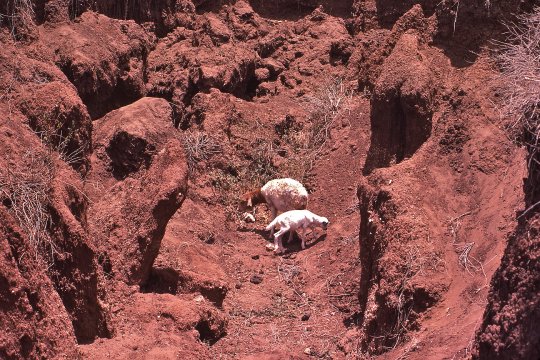 499. Poorer quality fodder means a reduction in the output per cow, requiring an increase in livestock numbers to provide enough milk (even without any increase in the human population), and the result is chronic soil erosion.
.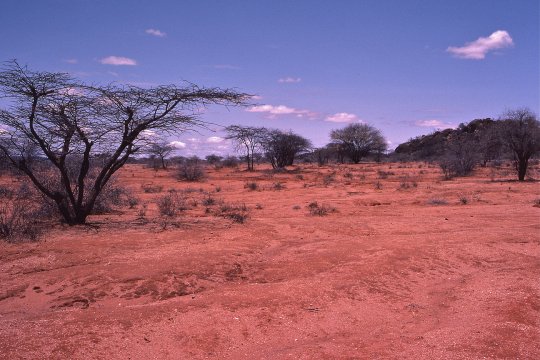 500. This was once rich grazing land! The government meanwhile pits one tribe against another in its determination to privatize all lands and stamp out nomadism. More and more people are forced to live on less and less land: so that survival is the issue facing the Maasai, not improved living standards.
.




AFRICA CONTENTS


Text, photos and recordings by John Tyman
Intended for Educational Use Only.
Contact Dr. John Tyman at johntyman2@gmail.com
for more information regarding licensing.



www.hillmanweb.com
Photo processing, Web page layout, formatting and hosting by
William Hillman ~ Brandon, Manitoba ~ Canada